The Kid's Fair was a success! Special thanks to all of our volunteers and performers!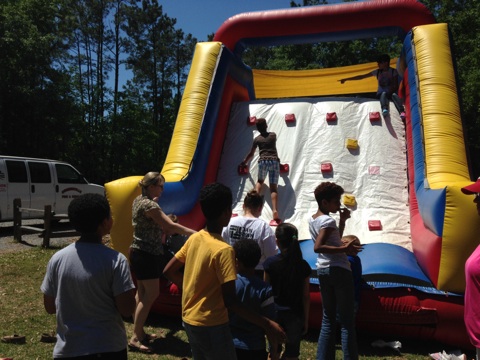 Thank you to all who helped with April's Kids Fair. We consumed around 500 hotdogs, snow cones, bags of cotton candy, and popcorn. Lot 's of jumping occurred by butterflies and spider-mans. A big thank you to the Proclaim clowns, IM artists and puppeteers. Also thank you to the Holiday family that agreed to provide a concert of worship songs while we strolled around the property.
We always have such fun and just want to thank you everyone who could for agreeing to help. Make plans to be involved next year. Usually on the last weekend of April. Until then, please enjoy the video.
-Debi Ford, Director of Children's Ministries