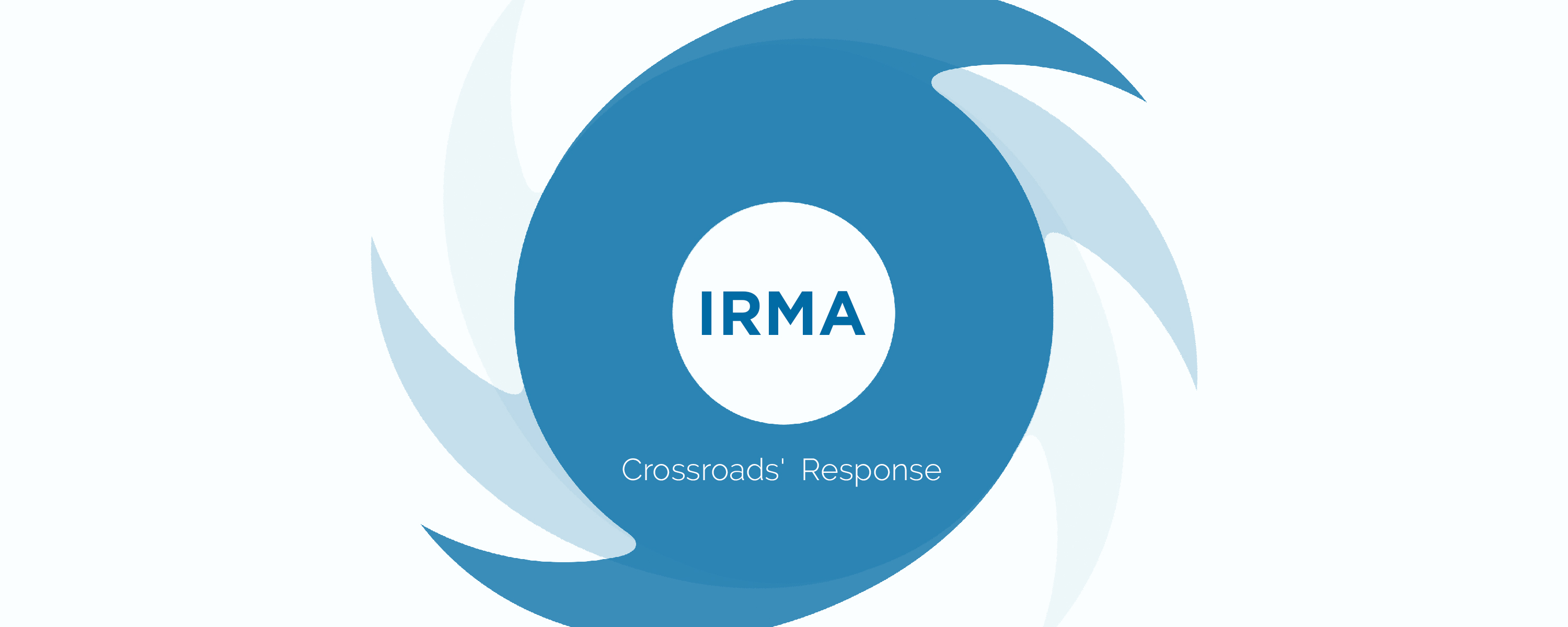 Hurricane Irma Update 9/7: All activities have been canceled for Sunday except for a 9am Sunday Service. This service is available for those wanting to pray and worship, there are no Connect Classes or KidsConnect. Tuesday Morning Bible Studies, Saturday's Golf Outing, Common Threads, Awana, all classes and events Friday-Tuesday have been cancelled. Watch Pastor Peppy's update on Facebook Live.

Hurricane Irma Update 9/6: As of 2pm today, our area is a possible landfall for Hurricane Irma. Please keep an eye on this dangerous storm. Information is available online at the National Hurricane Center http://www.spc.noaa.gov/. Also, know your evacuation route(s) in case you leave town. You can find the route for your area by visiting dorchestercountysc.gov and follow the prompts. I-26 is not the only way away from the coast.

After the storm... Need help?
We will collect the requests and make contacts to determine how we can help. If you do experience damage or need assistance, please be patient and understand that we may not be able to get to everyone quickly. However, we will do our best to contact you as soon as possible to assess your situation and respond appropriately.
---
Hurricane Harvey Update 9/1:
Texas Baptists has requested that other states prepare to assist in the Hurricane Harvey response. South Carolina feeding units are on ALERT- volunteers should contact their unit leader about possible deployment in coming weeks/months. Crossroads remains very well connected with SCBCDR, having many trained to respond when disasters hit. We also have several who are in positions of leadership as well.
Crossroads is working with the SCBCDR to determine both short term and long term needs of the folks who are being affected by Hurricane Harvey. If you want to know how to help with relief efforts or are on the CCC Disaster Relief Team, watch for emails as well as updates on this page and our Facebook page.
Because the storm is still on-going, recovery units cannot yet begin work in most areas. This will be a slowly developing response, but it is notable that the geographical area affected by Hurricane Harvey is larger than the area affected by Hurricane Katrina in 2005. Please pray for the many people whose lives are being turned upside-down by this storm.
---


Crossroads Community Church has over 100 people trained to respond to a disaster. Many of our people are trained in multiple areas to provide greatest flexibility in time of need. Among the areas Crossroads people are trained in include:
Feeding - Preparing and serving hot meals to those on the front lines.Specific training is provided in maintenance, warehouse, sanitation, cooking and line serving.
Damage Assessment - Team members evaluate damage and inform follow-up teams on scope of each job, including equipment that will be needed.
Chain-Saw - Teams remove damaged trees and other debris.Experience in operating a chain saw is desirable, but not mandatory. Teams need people to assist operators.
Mud-Out Removal – Teams perform the difficult task of removing mud and other debris from flooded homes.
Showers and Laundry - This team gives aid to relief workers and others in need by providing showers and laundry support. Trailers have private shower stalls, washers and dryers.
Child Care - Teams provide a calm, loving environment for children providing parents the opportunity to salvage belongings, meet with helping agencies and insurance representatives.
Medical Reserve Corps – Provides medical support for disaster victims and relief team members.
The first step in preparing for disaster is to prepare your own home. If you are well prepared for disaster to strike, you will be better able to weather the storm and minister to others.
For the Lowcountry, hurricanes and earthquakes are the most likely disasters we'll face. A variety of guides to preparation are available at the links below:
Hurricane Preparation
Earthquake Preparation
Tornado Preparation
Once you and your family are prepared, consider joining our team. The Crossroads Community Church disaster relief effort is Christian love in action, meeting urgent needs of hurting humanity in crisis situations in a timely response. To become a part of the team you'll need to be trained in the specific area(s) you're willing to work. Training is typically conducted twice a year by experienced volunteers at South Carolina Baptist Convention's White Oak Conference Center.
Get news of volunteer opportunities and training schedules at the SCBC Disaster Relief web page.

Contact David Branton for more information.