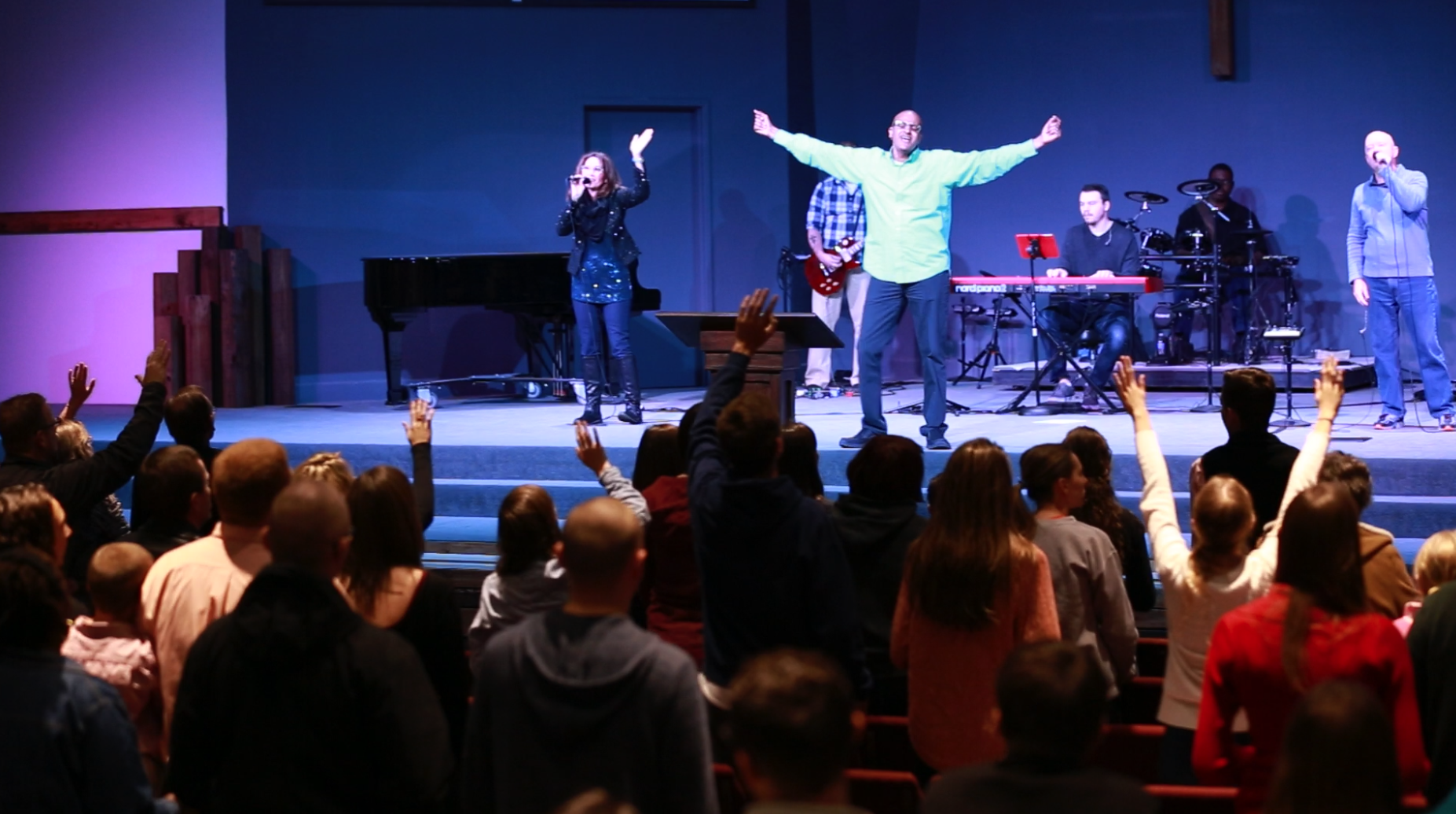 Beginnings
When we started in 1990, we had no money and no building, but the Lord has faithfully met our needs every step of the way. That meager beginning taught us that a church is not a building. A church is God's people, gathered in one place at one time to worship Him together.
We decided we wanted to let God build the church. That way, only He could take the credit. After a few years of meeting in a motel conference room and later in an elementary school auditorium, the Lord provided 11 acres of property in the heart of Summerville. It happened in the middle of an economic downturn. The price was extraordinarily low. And just to show He could do it, the Lord provided funds to keep us from having to go into debt. Over and over, the Lord proved faithful.

From the start, Crossroads has focused on prayer, Bible study, missions and evangelism, and interpersonal relationships that seek to meet people's needs as modeled by the early church in the Book of Acts.


Purpose
Our purpose, "To know Christ and to make Him known, Together," is supported by four foundational walls: prayer, worship, discipleship, and missions and evangelism.
Prayer
The moving of God comes through prayer, so everyday prayer requests are submitted to our Prayer Wall and are prayed for by dedicated Prayer Warriors.

Prayer permeates worship services, Bible study classes, and home fellowship groups. Several members even planted a prayer garden on our campus for individual private prayer and meditation. Others built a prayer walk that winds its way through a wetlands area behind one of our education buildings.


Our desire is for worship that is pleasing to the Lord. We balance modern worship with hymns and praise choruses. It's our hope that the music at Crossroads would draw you in, and prepare your heart to encounter Jesus!
Discipleship
We currently offer Sunday morning Connect Classes and Connect Groups that usually meet in homes through the week.

Bible study and fellowship are critical to an individual's spiritual growth in Christ. Time spent in worship, prayer, Bible study, and fellowship encourage this growth.


Missions and Evangelism
We want to go beyond our local fellowship into the world to expand the kingdom of God through missions and evangelism.
Christ sent His apostles, with the power of the Holy Spirit, to Jerusalem, Judea, Samaria, and even to the most remote parts of the earth.
To us, that is Summerville, the Southeast, America, and the world.

Learn more