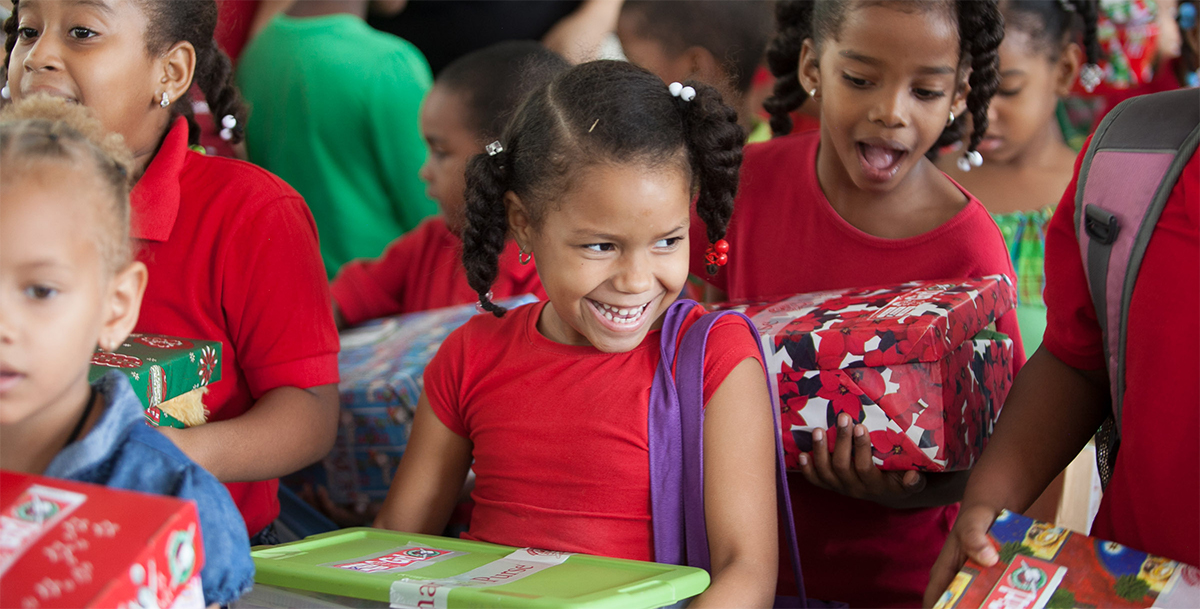 Pack & Stack Party: November 7th, 6pm in Sanctuary


Collection Week:
November 12-19
Since 1993, Samaritan's Purse has partnered with local churches around the world to deliver 157 million Operation Christmas Child shoebox gifts to children in need in 160 countries. Each one—packed full of fun toys, school supplies, and hygiene items by a family or individual—is sent with a prayer that the child who receives it will experience God's love through their simple gifts.
How to Pack a Box

Want to find out where your shoebox gift is headed? Donate $9 online to Follow Your Box, receive a tracking label, and help cover shipping and other ministry expenses.

Do Not Include
Candy; toothpaste; gum; used or damaged items; war-related items such as toy guns, knives, or military figures; chocolate or food; seeds; fruit rolls or other fruit snacks; drink mixes (powdered or liquid); liquids or lotions; medications or vitamins; breakable items such as snow globes or glass containers; aerosol cans.
We are a drop-off location:
505 Gahagan Rd.