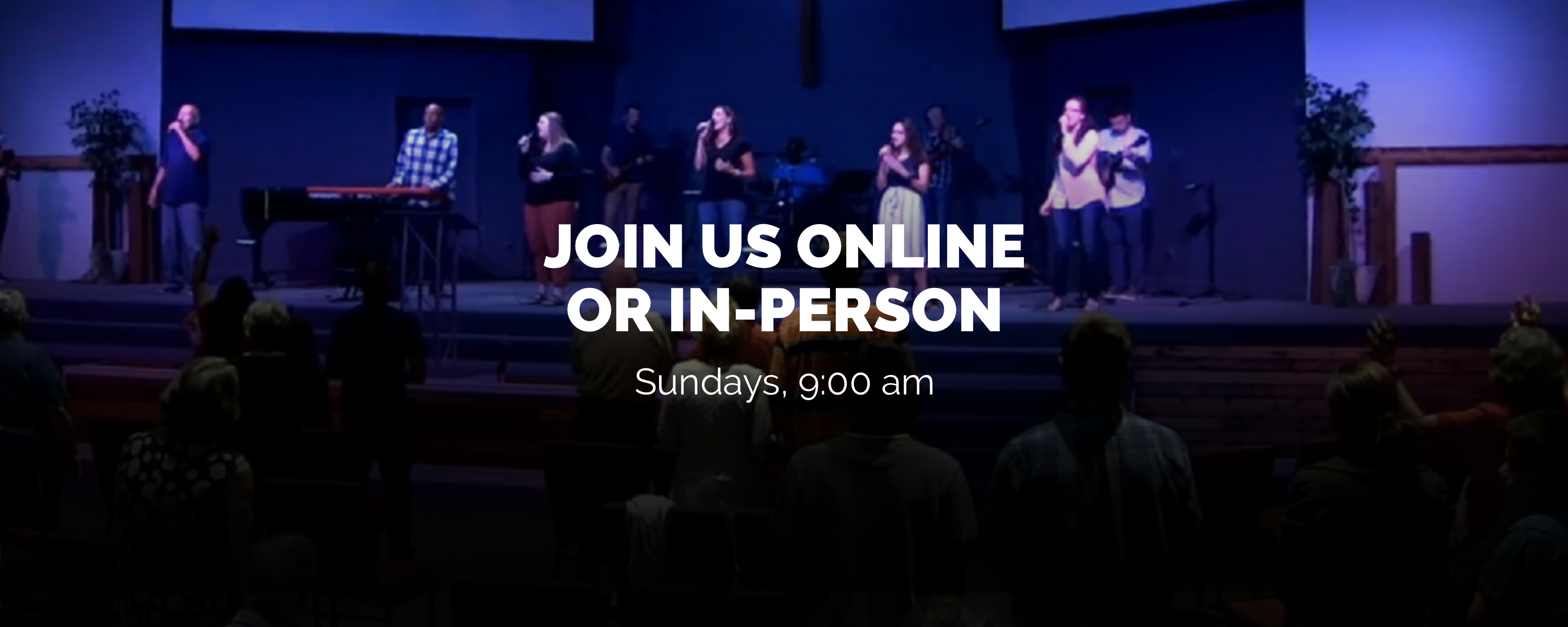 Registration for services opens every Tuesday at 3:00 PM
Registration

We are excited to begin Phase Two of our re-opening plan, which continues with meeting for in-person services once a week at 9am. Please know that we want you to feel free to worship from home via our live stream should you not feel comfortable with attending in person.
Phase Two includes the addition of CSM (Crossroads Student Ministry) meeting on Wednesday evenings starting June 24th, and KidsRoad for ages 3-5th grade resuming on Sunday mornings.
Registrations will be required for adults and children attending in service and in KidsRoad.
We want our church to be a safe place for worship, not only in this season but in all seasons moving forward.
PHASE TWO
•All attendees must register before attending the service, we'll cap our limit at 250 people.
• Registration for adults and children will open on Tuesdays at 3 PM online.
• Doors will open and ushers will seat each family unit 30 minutes before the service begins (8:30 am)
• Doors will close at 9:15 am
• There will be no nursery or toddler care will be provided during phase two.

Please read our full procedures and guidelines for KidsRoad and CSM in the document linked below.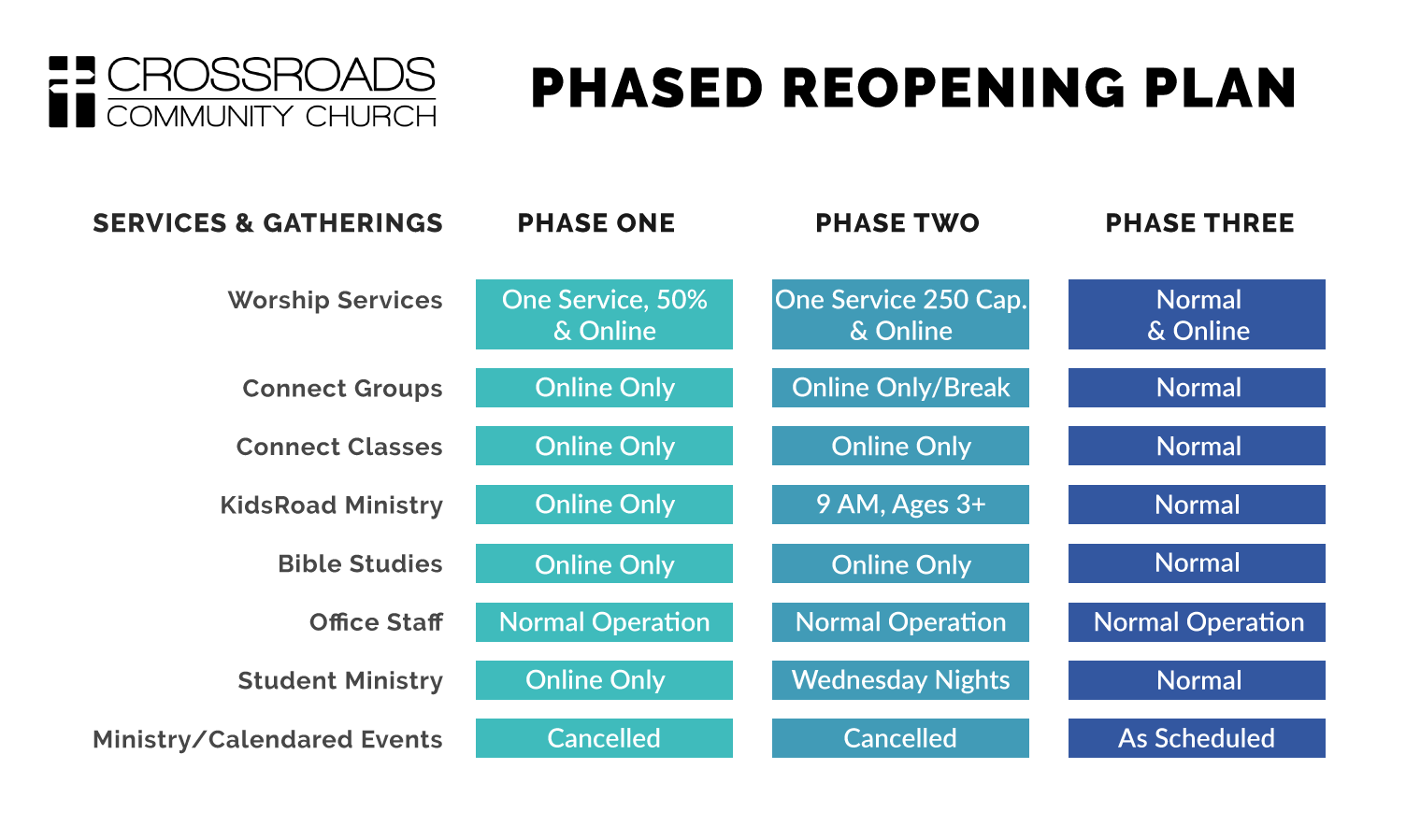 Registration for Sunday Services opens
every Tuesday at 3:00 pm.
Registration